Remove image backgrounds in one click
Let our AI automatically process your images, without reducing the quality!
Drop or paste images here
1. Upload 2. Poof!
Forget tedious manual editing. Upload a full set of photos and watch transparent PNG files get magically returned.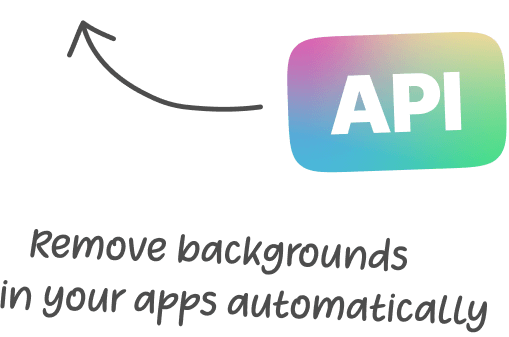 Get API access
Integrate sharpening, noise reduction, and upscaling through our fully automated process. Getting your assets and user content to pop has never been easier.
Get API Key
Try out Smart Upscaler. Enhance image resolution with the power of AI
Frequently asked questions
How does it work?
The Background Remover uses artificial intelligence to detect the subject of the photo, mask the image, and remove the background. No additional work from you is required!
Is Background Remover free to use?
Yes! You can remove the backgrounds from 3 images for free. To process additional images, simply create an account and you can continue uploading.
Where are my images stored?
We store the uploaded images securely. This way, you can view your history and re-download the images without using costly GPU power to perform the same background removal again.


What images work best with Background Remover?
Images with clearly defined subjects, such as a person or object, will provide the best results. If the image has no clear point of focus, our AI may not correctly process it. And while this works well on most images, Background Remover may crop out some tricky details such as hair blowing in the wind. It does not change the dimensions or improve the overall quality of your photos. If you want to make your images larger and sharper, please try our
Smart Upscaler!
---
Comments