The Failure of Apple Design and the Best Design Reads of the Week
Beautiful, pristine, well-composed layouts don't sell your product these days, a good long story does. By the way, can you guess who has a longer attention span, a human or a goldfish?
Every
user
has a set of expectations regarding your product (app, website, new feature, etc.) before they start using it. How do we go about setting, fulfilling, and managing them?
Learn design from rubber ducks! They tell you all about "loud" and "quiet" colors, why you shouldn't care about specific shades of color, and how to work with shapes and patterns. A part of "Design Fundamentals Volume 2" from the O'Reilly Design Library.
Every
designer
has at some point found themselves nudging elements around the screen for an hour, only to find themselves right
back
where they started. It can be a painful part of the design process. Find out how to turn this pain into… a game?
Ever struggle to get your work past the point of good and into great? This short but comprehensive video shows you how to tighten up your designs and refine your work.
This very practical guide focuses on making proper designs for small screens without losing functionality and usability. Don't forget about multitouch interaction patterns.
A
list
of technologies that changed the web thanks to those of us who decided to drop support for "old IE" on their websites.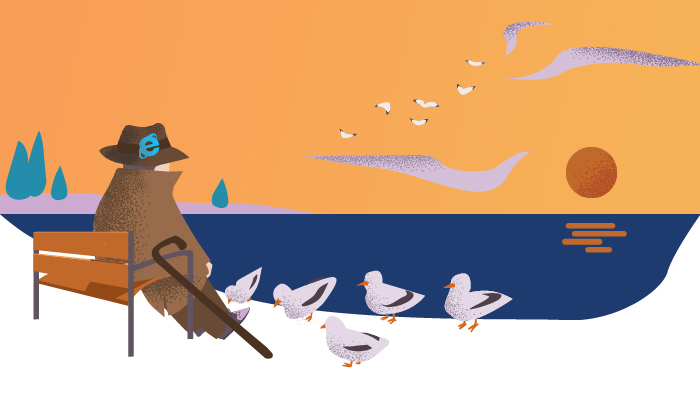 We also share the most interesting articles daily on Twitter.