Native apps and plugins with our assets
macOS
Windows
Figma
Google Docs
Photoshop
Illustrator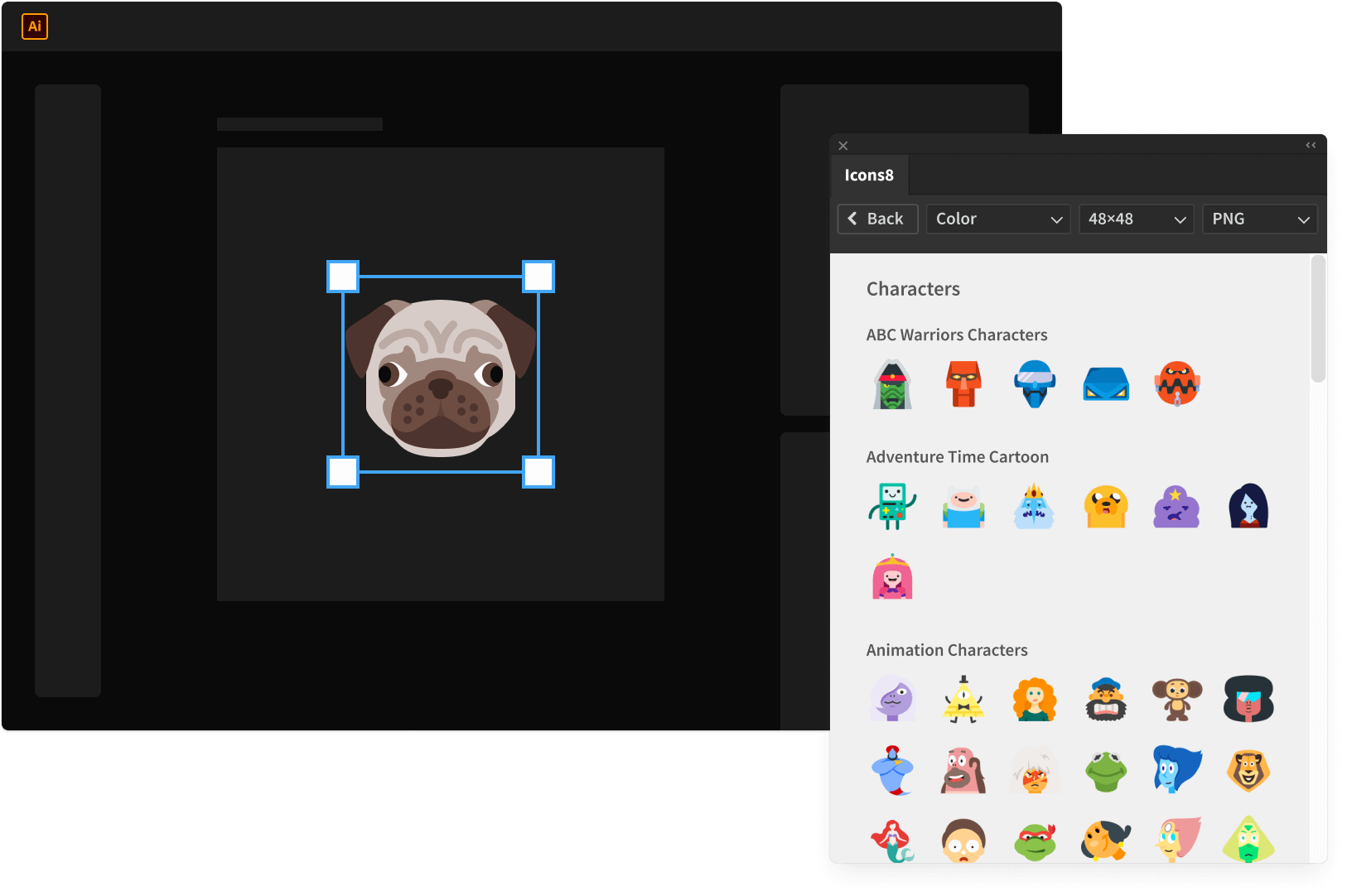 Features
Consistent, pixel-perfect icons for sharp designs
All popular styles and more
PNG, SVG, ICO, and other formats
Searchable by keywords and categories
Icons in PNG are free for a link up to 100px
Thousands of 100% free icons
How to use
To add an icon to your project, just click the icon you like or drag it onto the canvas.
Use the search field to find the required icon.
Use the drop-down lists to select icons color, and size.
To search icons by categories, click Menu (☰) → Categories.
If you have an Icons8 account, click Menu (☰) → Sign in/Sign up.